Governor's Group
Release Date:
Monday, 11 June 2018 - 5:49pm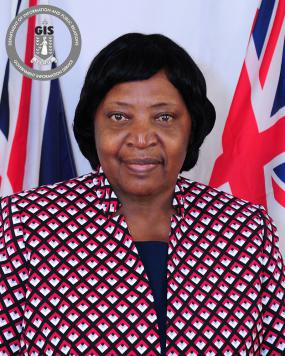 Retired Deputy Governor, Mrs. Rosalie Adams; Director of the Department for Disaster Management, Ms. Sharleen Da Breo and former public servant Mr. Elihu Rhymer have been awarded Honours in the Queen's 2018 Birthday Honours List.
Mrs. Adams has been awarded an OBE for services to the British Virgin Islands, Ms. Da Breo receives a MBE for her services to Disaster Management in the British Virgin Islands, while Mr. Rhymer has been awarded a BEM for services to the British Virgin Islands.
Governor Jaspert said "My warmest congratulations go to all recipients on their well deserved awards for their outstanding contribution to the Territory." He added, "As an incredibly supportive Deputy Governor when I arrived, I extend my particular congratulations to Rosalie Adams on her OBE for outstanding service. Her commitment, exemplary leadership and selfless dedication to her community over many years and in the challenging circumstances following Hurricanes Irma and Maria are an inspiration to us all."
Her Majesty Queen Elizabeth II made the appointments as part of her Birthday Honours List. The Queen's Birthday Honours List recognises individuals for outstanding achievement and service across the UK and the Overseas Territories.
The full Birthday Honours 2018 Diplomatic Service and Overseas List can be found at https://www.gov.uk/government/publications/birthday-honours-lists-2018
###
Notes to Editors
As an Overseas Territory, citizens of the British Virgin Islands are eligible to be nominated for the Queen's Birthday and New Year's Honours.
Nominations for Queen's Birthday and New Year's Honours can be submitted to the Governor's Office for consideration by the Honours Committee any time of year. They will be dealt with in accordance with the timings for the forthcoming nominations process.
Author