Ministry of Health & Social Development
Social Security Board
Release Date:
Tuesday, 3 April 2018 - 4:44pm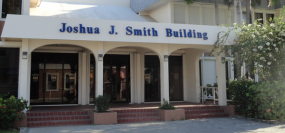 The Government of the Virgin Islands Cabinet has approved the re-appointment of members to serve on the Social Security Board Appeals Tribunal.
The re-appointed members will serve for a period of two years in accordance with the Social Security Board (Decisions and Appeals) (Amendment) Regulations 1997, which states that the tribunal shall consist of three persons.
The three member team include Chairman Mrs. Barbara O'Neal-Rhoden, Member representing employees Ms. Leslie Ann Faulkner; and Member representing employers Ms. Lorna Christopher,
The Social Security Board Appeals Tribunal ensures that appeals against any decision made by the Social Security Board are not judged or evaluated by the same panel.
The tribunal will also consider complaints and grievances relative to National Health Insurance (NHI) launched in January 2016 in accordance with the Social Security Board (Amendment) Act, 2014.
The Ministry of Health and Social Development aspires to provide a caring and integrated system of health and social services that facilitate human development and improves the quality of life in the Virgin Islands.
Author