Premier's Office
Premier's Office Statutory Boards & Associated Bodies
Release Date:
Monday, 11 June 2018 - 1:30pm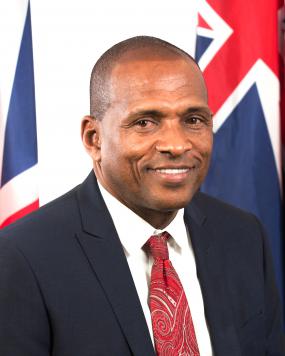 Minister for Communications and Works, Honourable Mark Vanterpool is acting Premier and Minister of Finance from June 10 through 17.
Premier and Minister of Finance, Dr. the Honourable D. Orlando Smith, OBE is away from the Territory until June 17 attending meetings in Beijing this week to promote the interests of the British Virgin Islands. He is accompanied by Minister for Health and Social Development, Honourable Ronnie W. Skelton.
The Deputy Premier, Dr. the Honourable Kedrick Pickering was acting as Premier, but is currently away from the Territory from Sunday, June 10 through Sunday, June 17. He is in London attending the Joint Ministerial Council – Exiting the EU Negotiations meeting hosted by the UK Government on behalf of Premier Smith.
Honourable Vanterpool's appointment is in accordance with the Virgin Islands Constitution Order, 2007 Section 55 (2) which states, "If both the Premier and the Deputy Premier are expected to be absent from the Virgin Islands for more than forty-eight hours, the Governor shall authorise another Minister designated by the Premier to perform the functions of the office of Premier; and the Governor shall revoke this authority on the return to the Virgin Islands of either the Premier or the Deputy Premier."
Author