Premier's Office
Release Date:
Wednesday, 5 January 2022 - 8:10pm
STATEMENT FROM THE GOVERNMENT OF THE VIRGIN ISLANDS
ON THE FURTHER EXTENSION OF THE COMMISSION OF INQUIRY
5th January, 2022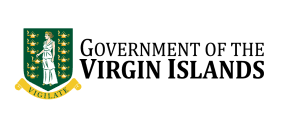 We note the Press Notice issued on 4th January, 2022 from the Commission of Inquiry (COI), announcing a further three-month delay to the COI's report.
It is puzzling that the main reason cited by the Commission for delaying submission of the report to the Governor is the need to decide which parts of sensitive documents should be redacted (withheld from publication).
All documents provided by the Government to the Commission are accessible by the Governor in unredacted form and could be supplied by the Commission to the Governor immediately and without change.
It is understandable that the Commissioner wishes to prepare a report in publishable form, but it is also surprising that the Commission should complain about delays in Ministerial indications about which parts of thousands of pages of documents should be withheld for good reasons such as national security.
The Commissioner himself said on 22 October 2021 that, recognising the scale of the task, he would let Ministers know which documents in particular he would quote or rely on in his report.
Despite requests from the Attorney General on 25 November 2021 and 2 December 2021, as well as on 30 December 2021, this has yet to be done.
The Ministers are anxious to enable as full and fast publication of relevant documents as possible and expect, as they have already promised, to be able to obtain Cabinet consent for any redactions which are needed within 10 days of being informed by the COI which documents they should be looking at.
Therefore, if this is really the only issue causing this delay, then notification by the Commissioner about those documents on 4th January, 2022 would still enable the Report to be published by the previous 19 January 2022 deadline.
The elected Government of the Virgin Islands continues to seek to co-operate with the COI in every way possible.
It is regrettable that this further delay in the process, which already consumed very considerable amounts of Government time and resources in 2021, means that there will be further calls on these well into 2022 – and further unnecessary harm may continue to be done in the meantime to the reputation of these Islands.