Ministry of Education, Culture, Youth Affairs and Sports
Festival and Fairs Committee
Release Date:
Tuesday, 22 October 2019 - 1:14pm
STATEMENT BY MINISTER FOR EDUCATION, CULTURE, YOUTH AFFAIRS, FISHERIES AND AGRICULTURE
HONOURABLE NATALIO D. WHEATLEY
DURING THE SEVENTH SITTING OF THE FIRST SESSION OF THE FOURTH HOUSE OF ASSEMBLY
FRIDAY, OCTOBER 17, 2019
FESTIVAL AND FAIRS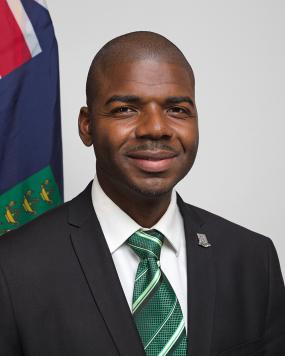 Mr. Speaker, since taking office and appointing a Festival and Fairs Committee to plan this year's activities, I have been sounding the same refrain that we must celebrate our heritage and culture, give opportunities to our local cultural artisans, and to be fiscally responsible. Based on those criteria, we have had successes and opportunities for improvement.
Mr. Speaker, this year we had many events that celebrated our rich heritage and culture. We had great cultural food fairs in Virgin Gorda for the Easter Festival and in Road Town during our emancipation celebration; we also had a wonderful Market Day in Carrot Bay and a Festival of Culture and Praise at the Stickit for East End/Long Look's emancipation activities. It is my intention to strengthen and build these components to take on a more central role in our activities.
Mr. Speaker, our local cultural artisans had the opportunity to display their awesome talent. Road Town's Village was named after one of the most popular bands in our history, the Prime Time Band. This was a testament to the regard for the role of our local musicians. Bands, such as OMG, VIBE, EXTREME, the Hard Core Band, Final Faze and Showtime as well as artists, such as Sista Joyce, Monea, Ritical, Revelation, and others, gave awesome performances.
Mr. Speaker, it is my intention to provide more opportunities for our treasured Virgin Islands' artists to develop and grow throughout the year. We want them to attract more acclaim internationally, regionally, and locally. We are willing to invest money in our artists, and I look forward to working directly with artists to overcome obstacles they have identified, which limit them realizing their full potential.
Mr. Speaker, artists, for the most part, were paid promptly. I witnessed our artists in some instances came on stage just before our after major headliners. While we are not where we need to be, thank the Lord we are making progress.
As it pertains to finances, I have recently received a preliminary financial report from the Festival and Fairs Committee, and while there are tweaks being made to this report, I have a general idea of the financial performance of the festivals. Mr. Speaker this year's festival, under a new VIP administration, costed $1,621,156.69, which is lower than the approximately $1.75 million in 2016, the approximately $1.84 million in 2015, and the whopping $2.02 million in 2014.
Mr. Speaker, only $1.3 million was budgeted for this year's festival and, therefore, this year there was the need to request additional funding. Though this year's festival only had an overrun of over $300,000, which compares favourable with overruns in previous years, including the approximately $652,000 in 2016, this year Festival and Fairs received a report of outstanding bills of approximately $312,000, which contributed to a request for additional funding of approximately $633,000. This additional funding allowed us to pay the great majority of vendors owed, not just this year, but for previous years. There are still a small number of vendors who we are in the process of getting paid, and we expect that this will be done shortly.
Mr. Speaker, no one is more committed to fiscal responsibility than I am. I remain committed to ensuring vendors are paid in a timely manner and requests for additional funds are eliminated. Obstacles to that goal exist, such as loss of potential revenue due to inclement weather, a lineup too heavy with international artists, competing events, poor budgeting and other factors, but I have already had a number of meetings discussing changes to be made to improve our fiscal performance.
Mr. Speaker, I take this opportunity to thank the hard working Festival and Fairs executive committee and sub-committees for their hard work volunteering for this year's festivities. This includes the Virgin Gorda Festival Committee who decided they did not want to continue serving in this capacity. We are truly grateful for their service. We will be holding a meeting shortly with persons interested in organizing the Virgin Gorda Easter Festival.
Mr Speaker, I thank you for the opportunity to update the public on the performance of the festivals for 2019.