Ministry of Natural Resources and Labour
Release Date:
Friday, 10 July 2020 - 2:04pm
Statement by the Minister of Natural Resources, Labour and Immigration
Honourable Vincent Wheatley
During the Twelfth Sitting of the Second Session of the Fourth House of Assembly
Friday 10 July 2020
Bans on TBTs, Sun Tan Lotions and Sewage Dumping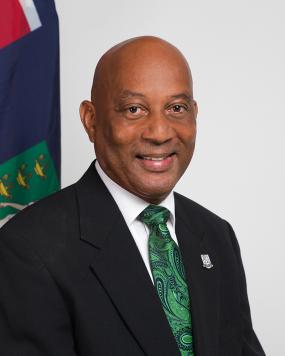 Mr. Speaker, our tourism sector relies on the presence of pristine waters which sustains our ability to recreate and to provide fish, which forms part of our food security framework. Crystal clear waters allow for our reefs to thrive, as countless residents and visitors enjoy the same. However, Mr. Speaker, our coastal waters, more than ever, requires continued attention and focus. The prevalence of various diseases impacting reefs, storm water runoff which may carry large amounts of sediment from the land and the discharge of pollutants into the waters threaten the survivability of reefs and other marine ecosystems that support our livelihoods and lives. Sometimes, individuals may feel helpless in their ability to positively contribute to the protection of our coastal resources.
Mr. Speaker, there are actions that can be taken by individuals and companies to contribute to the preservation of our pristine waters. The conscious choice of products which pose no little to no harm to the environment and a change in the manner in which we interact with our oceans when recreating are concrete actions that can be taken. When sea bathing, sun tan lotion provides a layer of protection against the damage that ultraviolet rays from the sun may inflict on our skin. However, the selection of safer and more environmentally friendly products is paramount to arresting the damage that may be caused by some of the chemicals used in the production of these goods.
Mr. Speaker, my Ministry is working to ensure that the continued use of harmful chemicals that are found in sun tan lotions is curtailed over time. Similarly, the use of some antifouling paints that are used to inhibit growth of marine organisms on the bottom of boats pose continued threats to marine fauna and the environment.
Mr. Speaker, it is this Government's intention to ban the use of Tributyltin or TBT in the future.
Finally Mr. Speaker, the boating sectors should hasten their preparations to improve their facilities to accommodate the processing of sewage, as it is this Government's intention to ban the pumping and discharge of sewage in our coastal water.
Mr. Speaker, these measures are designed to ensure that ours and future generations may inherit a clean and healthy environment. Our waters are key to our survival and the imposition of a ban on harmful chemicals and the discharge of sewage will go a long way to maintaining the integrity of our natural resources and our continued well-being.