Ministry of Natural Resources, Labour and Immigration
Release Date:
Tuesday, 16 July 2019 - 5:17pm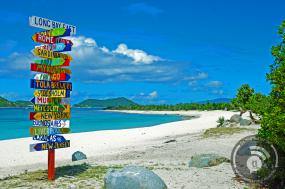 The Cabinet of the Virgin Islands has approved the Green Paper on the Proposed Environmental Management and Climate Adaptation Bill and is now available to the public for perusal.
The bill outlines Government's approach to the establishment of overarching legislation to safeguard the environment. This is in keeping with the constitutional right to a clean and healthy environment for every resident of the Virgin Islands.
The main focus involves establishing the legal framework of systems to ensure that the natural environment is protected; enhancing residents' knowledge of the natural and physical attributes of the Virgin Islands, and ensuring that future generations enjoy the benefits that a clean and healthy environment can contribute towards providing a high standard of living and economic prosperity.
Deputy Secretary in the Ministry of Natural Resources, Labour and Immigration, Mr. Joseph Smith-Abbott said 95% of scientists globally agree that countries must take decisive and urgent action to advance the protection of the environment and to adapt to a changing climate.
He added, "The Green Paper on environmental management, climate adaptation and sustainable development not only stresses the importance of the protection of our natural assets to the sustainability of our economy and the wellbeing of our people, but represents the Virgin Islands' call to decisive action."
The public will be given an opportunity to give feedback on the legislation in the not too distant future. Persons are invited to read the document at bvi.gov.vg/environment.
The Ministry of Natural Resources, Labour and Immigration endeavours to effectively manage and administer the natural resources of the Territory in a manner that ensures long term sustainability.
Author