Premier's Office
Ministry of Health & Social Development
Release Date:
Wednesday, 7 October 2020 - 7:30pm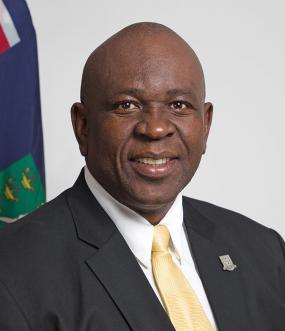 Minister for Health and Social Development, Honourable Carvin Malone said the new Curfew (No. 35) Order, 2020 calls for the restriction of vessels in the Territory's waters.
Honourable Malone said during the a live COVID-19 update on October 7 that Cabinet decided to continue the restriction of the movement of vessels in Territorial waters as provided in Curfew (No. 33) Order, inclusive of the requirement that persons must be off waters from 6:00 p.m.
"The exclusion zone at the border area remains in place and commercial ferries are allowed to operate up until curfew time," he said.
The Minister for Health added, "Cabinet decided to permit credentialed cruise liners to make technical calls or warm lay ups to the Territory, subject to compliance with the protocols established by the BVI Ports Authority and endorsed by the Health Emergency Operations Centre."
Meanwhile, freight couriers and charter companies operating between the BVI and USVI are subject to strict adherence to the established COVID-19suppression measures and bi-weekly COVID-19 analysis.
Author