Magistracy
Royal Virgin Islands Police Force
Release Date:
Wednesday, 22 April 2020 - 1:25pm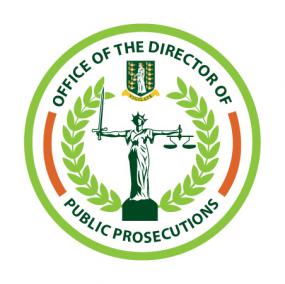 Nikolai Brathwaite and Dekembe Parsons were sentenced for violation of the curfew during a sitting of The Magistrates' Court held via video-conferencing on April 20.
Dekembe Parsons saw charges for Burglary of a business on Challwell Street and violation of the curfew being laid against him and pleaded not guilty to the burglary charge and guilty to violating the curfew. He was sentenced to two months imprisonment for violating the curfew and was offered $25,000 bail for the burglary charge, which cannot be received until his sentence for curfew violation has concluded.
Nickolai Brathwaite pleaded guilty to violation of the curfew and was sentenced to two months imprisonment at Her Majesty's Prison.
The Office of the Director of Public Prosecutions continues to work with the Magistracy and the Royal Virgin islands Police Force in the swift execution of matters concerning the violation of the curfew provisions that were put in place by the Government to keep citizens of the Territory safe from the COVID-19 Pandemic.