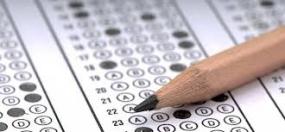 Students interested in taking the Scholastic Assessment Test (SAT) can now register online.
To register please follow steps below:
Visit the website: https://collegereadiness.collegeboard.org/sat/register/international
Click "Register Now"
Create a user account in order to commence registration by clicking "Sign up" if you do not have an account.
Next, proceed to sign up for the SAT by using the following information as needed.
Centre code for the Ministry of Education - 73275 and
High School Code - 000004 (There is no name for the High School)
Continue to follow steps until completed.
SATs are offered through the Ministry of Education twice each year, in May and November, and are usually administered at the Elmore Stoutt High School campus which is currently located at the old Clarence Thomas Building. Testing begins at 8:00 a.m. and students should be seated by 7:30 a.m.
Students registered to take the SAT examination should have available, a 2B pencil, calculator, ID card/passport and a printed copy of their admission ticket.
The next test administration is scheduled for Saturday, November 3, 2018.
The 2018-19 International SAT Administration dates and deadlines are as follows:
2018-19 SAT Administration Test Dates and Deadlines

SAT Date

SAT Subject Available

Registration Deadline

Late Registration Deadline

Deadline for Changes

November 3, 2018

Yes

October 5, 2018

October 16, 2018 (for late registration)

October 24, 2018 (for registration made online or by phone)

October 24, 2018

May 4, 2019

Yes

April 5, 2019

April 16, 2019 for (late registration)

April 24, 2019 (for registration made online or by phone)

April 24, 2019
For more information please contact the Ministry of Education at 468 - 2151.
Author
Ministry or Department Associated with this News Article: