Ministry of Education, Culture, Youth Affairs and Sports
Release Date:
Tuesday, 19 October 2021 - 11:52am
REMARKS BY DEPUTY PREMIER AND MINISTER FOR EDUCATION, CULTURE, YOUTH AFFAIRS, FISHERIES AND AGRICULTURE
DR. THE HONOURABLE NATALIO D. WHEATLEY
AT
OPENING CEREMONY FOR ANTI BULLYING WEEK
SUNDAY, OCTOBER 17, 2021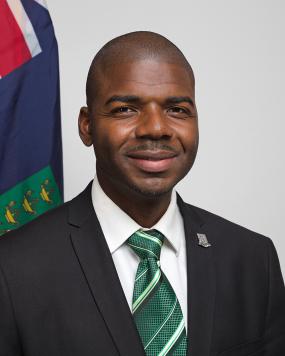 The week commencing 17th October marks the start of Anti-bullying week in the Virgin Islands. Anti-bullying week is a time when school counsellors join others around the world to bring awareness to bullying of children and young people, and to highlight the need to stop it. This behavior occurs from adult to children and young persons as well as among peers. This year's theme is, "One Kind Word".
Anti-Bullying Week is a worldwide event that has grown to become an important event in many countries. The Anti-Bulling Alliance in the UK estimates that 30% of children have been bullied in the last year. Seventeen percent (17%) have been bullied online and at least one child in every classroom has been bullied. We are not immune. Unfortunately, in the Virgin Islands we too have had incidents of bullying which have resulted in significant harm to children. Bullying can have a terrible effect on children and their families, and we must not give up in our attempts to combat it, especially now, when children are going through a very tough period in their life.
Bullying includes behaviours that are designed to hurt others physically or emotionally. It may include name calling, physical assaults, social or sexualised bullying. These behaviors can occur in a face-to-face environment or online, in schools, on the playground, in the church or anywhere. The short- and long-term effects of bullying are a major problem for many, resulting in conditions such as obesity, mental health issues, relationship difficulties and other conditions. Some research suggest that bullying may be worse than child abuse. We must stop it!
One kind word may well be all that is needed to initiate change. Kind words have the capacity to shift our focus to things that are more positive and open a door to healing and growth. A kind word expresses care, and it encourages. Proverbs 15:4 reminds us that "gentle words bring life and health".
The use of kind words is something that as a community we can all practice. As a response strategy to bullying it is brilliant. It allows all to engage in a practice that reduces the bullying of children and young people. Currently some in our society seem bent on doing the opposite. We hear unkind words that "cut down" on social media posts and in comments on news sites, in popular music played around the community, in television programmes; even TikTok.
This week we must resist this trend by deciding instead to use kind words. It is a small step, but one that as a community if we adopt will help to reduce the incidences of bullying. I challenge all of us to work against bullying by speaking kind words.
The Ministry of Education is dedicated to assisting schools in preventing and combating bullying in all forms. We want our schools to be safe environments where students will learn and grow. It gives me great pleasure to declare the week open.