Ministry of Education, Culture, Youth Affairs and Sports
Constitutionally Established Departments
House of Assembly
Release Date:
Monday, 30 January 2023 - 4:04pm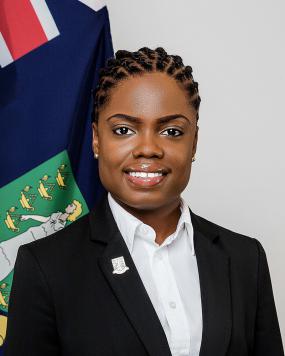 STATEMENT BY HONOURABLE SHARIE B. DE CASTRO
MINISTER FOR EDUCATION, YOUTH AFFAIRS & SPORTS
SECOND SITTING OF THE FIFTH SESSION OF THE FOURTH
HOUSE OF ASSEMBLY OF THE VIRGIN ISLANDS
THURSDAY, 26TH JANUARY, 2023
EDUCATION REFORM AND CURRICULUM DEVELOPMENT
Madam Speaker, this school year, the Ministry of Education has endeavoured to re-imagine education as we work to better prepare our students to be leaders in an ever-changing world. The theme for the 2022-2023 school year is "Virgin Islands Education: Moving Full S.T.E.A.M. – Science, Technology, Engineering, Arts and Mathematics provides a new approach to teaching and focuses on the development of creativity, innovation, critical thinking, problem-solving, collaboration and communication which are key 21st century skills.
As we re-imagine education, it is crucial for us to review the existing curriculum to ensure it aligns with the tenets of S.T.E.A.M. education. This includes what subjects are offered, what topics are covered and at what developmental stage, which strategies are used and a shift in focus from content knowledge to the application of twenty first century skills. The last curriculum review was done in 2007. Therefore, we are long overdue for a review which will commence this year.
Integral to this mandate is the provision of modern and effective resources for Early Childhood, Languages, Mathematics, Science, Technical Subjects, Music, Art, Physical Education and Special Education. This is because as a Government we strongly believe that our schools must be fully equipped with the necessary resources to facilitate teaching and learning efficiently. Hence, the Ministry is moving forward with procuring educational manipulatives and teaching aids for all subject areas.
The review of the Education Act is in its final stages of completion. A number of policies such as the Early Childhood Education Policy, the Special Education Policy, Promotion, Placement and Retention Policy, Graduation Requirements, S.T.E.A.M. Policy, a Curriculum Policy, Professional Standards for Educators and an update to the Discipline Policy and Student Code of Conduct are being created or amended to support the transformation of education in the territory.
Madam Speaker, in order for change to take place in our education system, there are areas that we must reimagine, adjust and introduce. As the world changes, so must education, to ensure our society remains relevant. The aforementioned areas represent the Ministry's commitment to supporting the development and advancement of education in the Virgin Islands.
Thank you Madam Speaker.